Happy Birthday ! May this year be full of sales!
As promised – some Kitten Spam.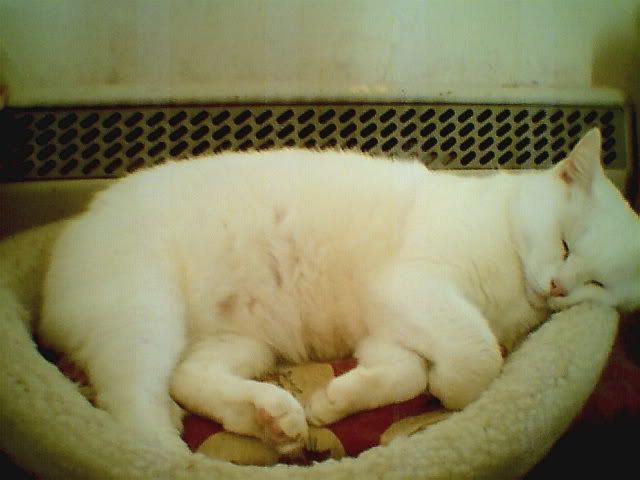 Lili – who was sliding into comfortable middle-age until Mummy bought those nasty boys in…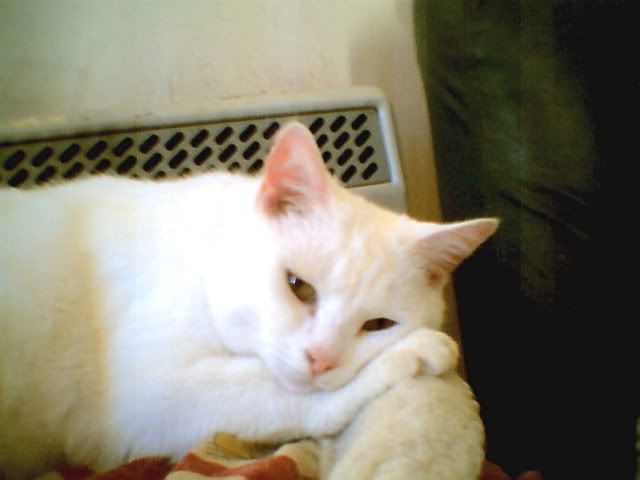 Why DID you bring those boys in, anyway?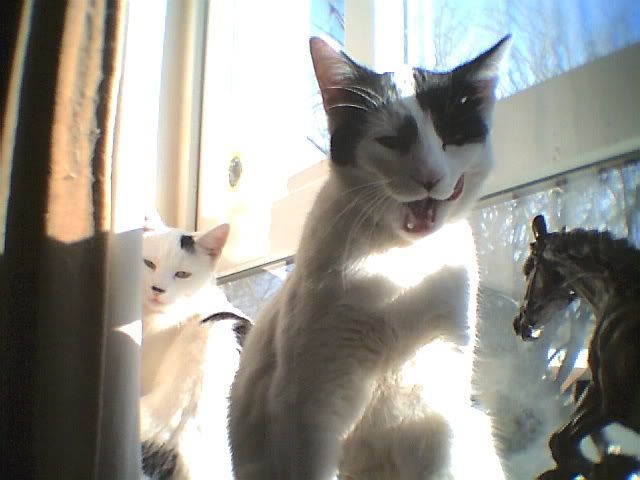 Oh he's SO embarrassing….
Oooo look, she's taking my picture again…. Kiss me, Severus… She loves to watch…
Standish was at number two on amazon.co.uk yesterday. slipped to 9 today. There are benefits to being miscatagorised as Gay History.It's also still on the bestseller list for literature, which is pleasing. I only realised recently (how dim am I) that, unlike records and films – a book's popularity can be improved by time and hard work.
I had applied to Customised Erotica as it looked like the sort of thing I could do – write to order – fandom is good training for that. But now I've had time to think about it, I withdrew my application. The thing is that "erastes" is a m/m writer, and if I were to write Het, I wouldn't like to do it as erastes, I'd have to use another name, and what would be the point of that?
Nothing else to report, been to Dad's – he's had the wills sent to him and he's put them "somewhere safe" It's just about the worst thing an Alzheimers sufferer can do. Because now we can't find them. Gah. It's very frustrating. It's not that it precludes probate, but it makes things more complicated – and with dad's memory, more complicated is something I wanted to avoid.
&copy Copyright 2007 Erastes, All rights Reserved. Written For:
Erastes