Pop over to the Blog and find out what it's all about – there's LOADS of freebies and giveaways, not only from the authors themselves (over 70 have signed up, so there's 70 chances of a prize) but over 40 prizes from the publishers too! ALSO the blog itself, run by Rainbow Book Reviews is offering 4 x $25 book vouchers.
So, basically, you'd be mad not to take part – because I reckon no one's a loser, even if they read all the great blog posts. (Mine won't be great, though. :))
What does writing gay fiction mean to me?
I admit that these kind of brainy questions baffle me, not that I'm actually a dumbo, or I hope I'm not, it's probably more laziness that I don't want to interrogate myself that closely and find either there's a million and one answers, or worse still I'm as shallow as a pancake and there's no answer at all other than "well, everyone does Sci-fi so well…"  Or it could be that having answered that kind of question to journalists in the past and
had my words skewed, misinterpreted, misreported, garbled and just plain changed has put me off—not to mention the shit storm of wank and supposition and guesswork and slagging off that follows such articles.
I started writing gay fiction professionally after I'd started writing within fanfiction. I started pretty much straight away—about 3 months after writing my first fanfiction, and I wrote both types for several years side –by-side. But the main reasons for wanting to write gay fiction (at the time, romance) professionally were:
I couldn't sell fanfiction and I wanted to make some money from a skill I didn't really know I had
I loved the idea of the genre
There wasn't much gay romance out there, could NOT understand why.
I could see—and so could loads of others it seems as the explosion seemed to happen all at once—that there was a definite niche in the market that people were writing, but no one much was publishing. At the time of me starting Standish I was only aware of two gay historical novels on the market that had been published at that time and they were "The Price of Temptation" by M J Pearson and "Ransom" by Lee Rowan.
Anyway, despite this, I finished Standish and started pimping around. I contacted Seventh Window Publications (publishers of MJ Pearson) but they were very small at the time and didn't have any space for new books, and so I started sending out to the big companies. You know, Harper Collins, Penguin and Doubleday and Random House and the like. I pointed out how there was this niche and surely someone should be filling it (although I didn't put it like that.)
The rejections were pretty legion, but some of them were polite and one or two were very complimentary, but I got the feeling that most of them were thinking "Egad!  A Gay Regency?!!!! What the hell am I supposed to do with this? No one in their right mind will want to read it! Mother, avert your eyes!"
Feeling a little dented, I contacted a couple of the authors, Michael Jensen, who had published a gay historical: Firelands; and Scott and Scott (now sadly split up, but who then ran the self published line of "Romentic" books) and got nice replies from both.
Michael said he'd tried, but the whole "no one will want to read this" ethos was depressing and anyway, he was being much more successful being editor in chief of www.afterelton.com – which he's since left).
Scott and Scott sympathised hugely and said that they had had exactly the same problems, they knew that gay men wanted romance (I mean who doesn't) and in the end they did the most sensible thing for them and had self-published their line of Romentics.
Eventually I did get published. First a few short stories, and then Standish. I stuck it out, refused a couple of offers and got what I wanted, a paperback deal and things have improved slowly since. But I do find myself frustrated with writing gay fiction. Don't get me wrong, it's what I love to write, want to write and I can't see myself writing anything else even if I started to specialise in sci-fi rather than historical, my protags would still be gay, but as a woman—albiet bisexual—writing gay fiction, and even worse crime, some of it ROMANCE I find myself marginalised on all sides.
The Romance World doesn't really want anything to do with writers like me. Granted things are changing, but when you have spent–like I, and many of my contemporaries have—eight years being treated like an author with the cooties, literally "Ew, I don't want to read that stuff" (that's pretty much a direct quote from readers on Romantic Times) then when things do start to change, as they are, one can't help but be extremely cautious.
Some of my peers have embraced the changes better than I, have run off happily to the big romance conferences and I hope, I really do, that they were treated as equals because that what they deserve. But I remember the bad old days when pioneers such as Laura Baumbach was treated appallingly at that notorious Romance conference, and I wonder how truthful this thawing of attitude towards gay romance really is. After all, despite their article in this month's magazine, and how Romantic Times say that they now embrace the genre, it's not listed on their website as a searchable genre, so I'm assuming they haven't yet actually reviewed any of it. Glbt and m/m rendered no results  – "gay" produced a few, but there's only about nine reviews since September 2011.
Then there's the other side, where the gay literati lurk. Many of them still think—despite books from Phillipa Gregory, Annie Proulx, Maria McAnn and many others—that women simply can't write gay fiction, and or romance.
Granted much of the genre is written by straight women and some authors admit that they are writing it for straight women and that's not a crime, but gay romance picked up this stigma right at the beginning "by straight women, for straight women" and that's made it very hard for any woman, straight, bisexual, FTM, to be take at all seriously by what they should be considering their peers. There were tons of articles, each one promising that they would handle the subject differently–but in the end their theme was "Why are women so obsessed with gay sex?"
Oh the journalists had their fun. "Is that a bellows in your tunic or are you just pleased to see me?" but mostly the tone was "mystifying genre." Very encouraging.
Some of the reaction was downright hateful at first, which was painful to read. I stupidly thought that a group that had dealt with prejudice and exclusion for so many years and fought it would be more accepting, not less. It is depressing that even now, some short story anthologies won't accept anything written by a woman. The fact that I feel more male than female isn't relevant, I'm not Trans and so I don't count. And that kinda sucks.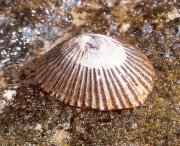 So there I am. Between a rock–and…another rock. But hells bells, I'm a limpet, you won't shift me without some massive leverage. I'm staying!
The trouble is, I don't, and never feel that I write "M/M" – however that's catagorised these days. I'm happy to write short romances for Carina, but I have this need to tell ordinary stories about gay protagonists in earlier times. Or adventure stories where the protagonists are gay and that's not actually the driving force. Right from the beginning–with Standish I felt hemmed in by the Happy Ever After, and that's probably due to my realism/cynicism, call it what you will. No one really has a HEA, let's be frank. Even if they are happily married–like my parents were–for 60 years. Sooner or later there's an unhappy ending lurking there.
I don't write for straight women. I don't write for women. I don't write even for men. I write the stories that pop into my head and everything else is like some huge funfair bonus! I'm more than delighted to get emails from anyone, saying they've read the books, but I don't aim my books at anyone. I think second guessing the market (or at least for me) will mean I end up writing something more homogenised.  But I do know that I was right in my initial assessment of that "missing market" – gay men DO want gay romance. More importantly for me, they want gay historical fiction, be it category romance or not.
And I know that because those gay men have emailed in their hundreds. Not just to me. Everyone I know has had emails from gay men—yes, actual gay men(!) saying how much they enjoyed these books.
I remember the first email I got of this ilk. Having been so convinced that there was a niche for gay romance, I was thrilled beyond words when I got my first email from a male reader. He said he'd been buying Mills and Boons het version just so he could have one gorgeous man in historical clothing. To find that someone was writing about gay men in history made him very happy.
His email made me very happy too. As has every email/tweet/IM/letter I've had since. I may not be writing particularly to please you, but I'm wag-dog mad with happiness when I find out I have. Thank you, whoever you are, and whatever you have between your legs and whoever you have in your bed.  Thanks for just being accepting.
~~~~~~~~~~~~~~~~~~~~~~~
To win a copy of Mere Mortals (or, if you already have that, just name your book) please leave a comment, and I'll pick a winner on 1st September. Thank you for reading, now GO – read the other blog posts and have a great blog hop.
Erastes
&copy Copyright 2012 Erastes, All rights Reserved. Written For:
Erastes