Why I see the need for an Alpha Male, but rarely write one.
THE ALPHA MALE BLOGSPOT – 200 place to visit, 200 prizes to win!
What is your favorite thing about Alpha Heroes? Well, we authors are ready to share our favorite Alpha Males, our favorite things about them, and everything sexy and heated about those Alpha Males you can think of. *wink* Starting on Friday and ending on Oct 22nd, over 200 Authors and Bloggers will share their favorite things about those sexy men we know and love.
And while we do that, we are EACH doing a giveaway. Yep. There will be over 200 giveaways on each blog hosted by that Author or Blogger.
But that's not all….
We have THREE grand prizes. You as a reader can go to EACH blog and comment with your email address and be entered to win. Yep, you can enter over 200 times!
Now what are those prizes?
1st Grand Prize: A Kindle Fire or Nook Tablet
2nd Grand Prize: A $130 Amazon or B&N Gift Card
3rd Grand Prize: The following Swag Pack!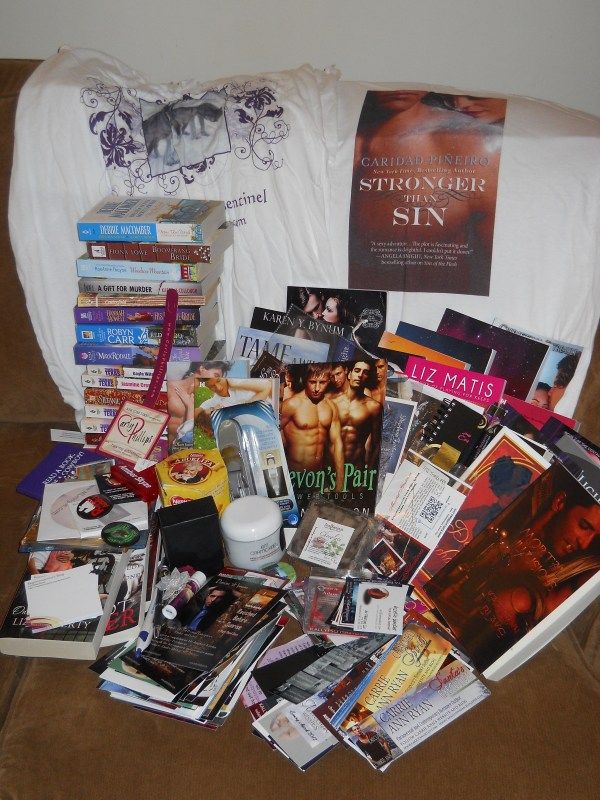 I'm a pretty dominant person. I don't mean that I sit in a rocking chair in my kitchen dressed only in a leather basque and thong (please, the image is terrifying) with a whip while Members of Parliament lick my floor clean (floor, i said floor) – but I've generally gone out/married/cohabited with men – and sometimes women – who are Very Nice People. And they've driven me mad.
Entirely ungrateful of me, I know that. I just get fed up with saying "What shall we do tonight?" only to get the perfectly Reasonable and Nice response of "I don't know – what would you like to do?" which often sends me into a Donald Duck tailspin. I know it's unreasonable but just for once I'd like to be one who doesn't have to make the decisions, who has them made for me. The one who the Nordic giant strides up to and growls, "Get your coat, you've pulled" or better still throws me over his shoulder and doesn't give a bugger about getting my coat. It actually happened to me once, but… well, that's another story altogether.
Deep, deep, deep inside me the tiny piece of me who's really a size ten (that's about a four in US speak I think), blonde and entirely helpless, the miniscule bit of me that really wanted to be Penelope Pitstop rather than Lara Croft is craving for the bloke (or a woman) who's six foot six and crammed with more muscles than Dolph Lundgren. My sister can do blonde, stupid and helpless (and believe me she's anything but…) so why have I never managed it?
And then the feeling goes away, because I know, deep deep in my heart, underneath that vacuous blonde bimbo I'd like to pretend to be, that if that man really started throwing his weight around, I'd be in Big Trouble and probably so would he.
All this is a long-winded way to explain why I rarely write a true Alpha male, not because he doesn't exist, but I think the sort I'd like best, the one who would take me to places without asking me where I'd like to go (but (and this is the important part) they turn out to be the kind of places I'd like to go ANYWAY) doesn't actually exist. But the one with the wife-beater and aggressive behaviour definitely does.
So my Alphas—Rafe from "Standish" is a classic example—are hamstrung by their own personality traits. Rafe is definitely an Alpha – he's done exactly what he wants in his life, taking what he wants, seducing and allowing himself to be seduced when it suits him. He's bought his way out of trouble and he's bought companionship—and it's not until he meets Ambrose who shows him he cares nothing for Rafe's power and money—and also when he meets Achille, who mirrors many of the behaviours that Rafe has shown all his life, that his mental walls crumble and the full force of what a git he's been hits him hard.
I don't think I've even attempted an Alpha since – but I have to say, when my blonde bimbo self peeks out, usually on a Sunday when I'm wrapping myself around a box of chocolates—well, that's when I'll get out a Georgette Heyer in a brown wrapper and sigh—just as little as the stern Regency rake throws that itty bitty (but very feisty) heroine over his shoulder.
And I'm glad (deep down…) it isn't me.
I'm giving away two downloads of the winners' choice (e.g. one each) from any of my back catalogue, so go to www.erastes.com and choose one, and then comment  – with your email address (in case you win the big prize!) and the organiser will pick a winner randomly. PLEASE NOTE THAT the small prizes are International but the Swag Bag – due to its size – is only available in the USA.
THE ALPHA MALE BLOGSPOT – 2OO place to visit, 200 prizes to win!

&copy Copyright 2012 Erastes, All rights Reserved. Written For:
Erastes